Reclaiming Italy's original street food

The Italian Job prides itself on artisanal, handmade pasta, locally-sourced, quality ingredients and traditional recipes with an occasional twist.
There is an energy about The Italian Job that can best be described as "Veloce" – quick! Our chefs strive to deliver a high-quality, fresh pasta at a grab-and-go pace perfect for Food Hall atmosphere.
We know you don't just want pasta, you want an experience. That's why we embrace the age-old Neapolitan tradition of "fasta pasta".

Homemade Pasta
Handmade on-site, our pasta is prepared fresh for your order

Fresh, High Quality Ingredients
Only quality, locally-sourced, fresh ingredients are used to create our pasta dishes

Traditional Recipes
Traditional, Italian recipes with old-world flavor and the occasional twist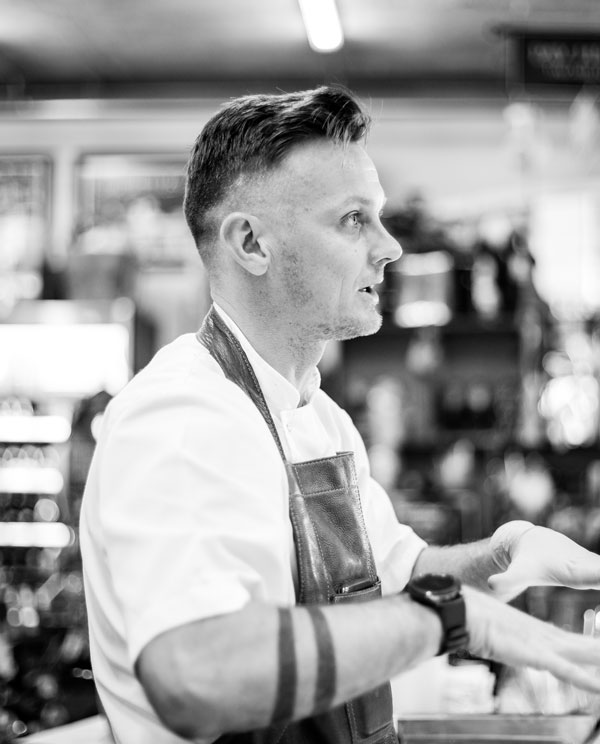 Meet the Chef

GROUP EXECUTIVE CHEF, CLIFFORD BARRATT
No stranger to the fast-paced, quality-driven food hall scene, Barratt brings his expertise in Italian cooking to the concept.
South African born and trained, Barratt has spent over a decade honing his craft and building a portfolio of award-winning concepts including restaurant, retail and market concept, Old Town Italy in South Africa.
Barratt opened three new Italian food hall concepts in Indiana in July; a coffee shop and pattissiere, a Neopolitan pizza stall, and a homage to the humble Italian meatball.
"Our chefs strive to deliver high-quality, fresh pasta at a grab-and-go pace perfect for a Food Hall atmosphere. We are thrilled to test this concept at Legacy Hall."